Watch our talks @

6. und 7. Februar 2021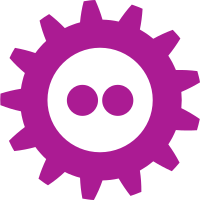 Weiterlesen …

Are you a Corporate Buyer?
Searching for more control over your software suppliers?
Learn more...

Are you a Compliance Manager?
Searching for a way to automate documentation?
Tired of mapping the same tools over and again?
Want to get more support from your organisation?
Click here to learn more...

Are you a Developer?
Tired of odd comments from your compliance office?
Keen to understand what you are linking into your project?
Bored of looking up open source details?
Read how to resolve...

Version v1.9.x mit vielen Ergänzungen
Verbesserter Approval-Flow
DeepScan-Service
MDD-Unterstützung (SOUP, COTS)
Mehr erfahren

Bekannte Schwachstellen
automatisch identifiziert!
Determine the legal obligations resulting from a particular usage scenario
See what has happened and what has changed along the dev-cycle…
Clearly identify which documentation links to which source commit or binary…
TrustSource capability to integrate with the development cycle providing legal expertise at their purpose helps to raise the awareness for the compliance topic. The tooling allows developers and project managers to prepare a proper assembly without much of support from the compliance office. Traffic light controls indicate the need for action, while overviews, indicators and many other benefits support developers in their daily work. Tools like black/whitelists, policy propagation and incorporated, role-based workflows foster the processing of OpenChain conformant behavior.